5 pieces a young collector should get from the Leon auction, according to Ricky Toledo & Chito Vijandre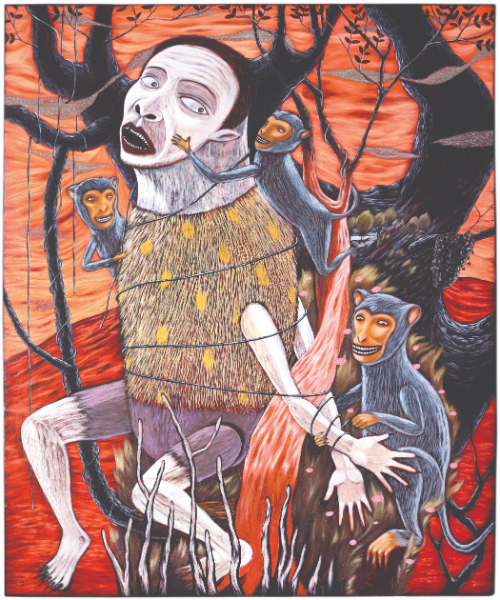 Culture

With their trained eye for the extraordinary and their informed observations on art and culture, we listened to Ricky and Chito's advice every day
ANCX employees | May 30, 2021
They are the most popular dandies in Manila society. Their bold, exuberant style, their unabashed indulgence in texture, color and print are clear and present, not only in their fashion but also in the surroundings they create – whether it be their ac + 632 and company stores or around her fantastic Bel Air residence that is filled with statement pieces and artifacts from her travels.
They recently put their creative process on paper through the Vibal Foundation's book "The Art of Windows, Display and Design". The volume is rich in photographs of their magical tableaus and their inspirations from many cultures.
With their fantastic eye for the extraordinary and their informed observations on art and culture (their column in Stern is always an engaging, informative read), Chito and Ricky are the perfect taste makers for the upcoming spectacular mid-year auction of the Leon Gallery on May 5th June.
We recently asked them: If a young collector asked what they would recommend from the new catalog offers, what would their top 5 be? Here they share their undeniable, exciting list:
Toboggan tapayas "The wise monkey and the stupid giant"
Lot 13
Rodel Tapaya, The wise monkey and the stupid giant, 2008, acrylic on canvas
It's an adorable painting of mischievous monkeys outsmarting a giant in a jungle created in Tapaya's vibrant, fantastic style. This artist, who is represented in international museum collections, always creates new worlds that we can discover and explore. It's playful but puzzling and compelling – a metaphor for contemporary power struggles in society, filtered through folk tales that bring us back to our roots to question what is happening around us today.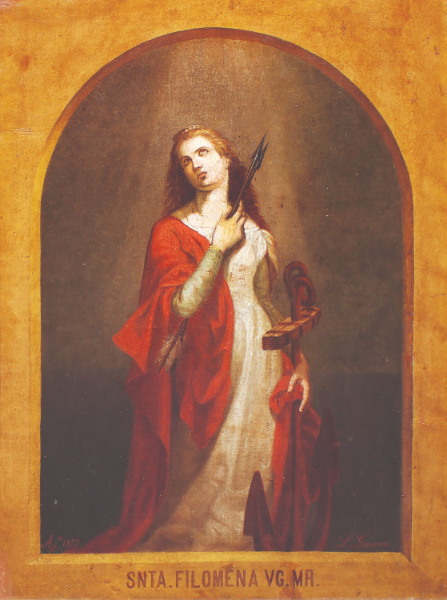 Lorenzo Guerrero's "Santa Filomena Virgen Martyr"
Lot 99
Lorenzo Guerrero, Santa Filomena Virgen Martyr, 1873, oil on canvas
Lorenzo Guerrero created a picture of Sta. Filomena lingering in your imagination: that moment of serene rapture bathed in a ray of heavenly light while she looks heavenly and caresses the arrows that pierced her and the anchor that plunged her into the depths of the sea, among many instruments of torture her triumphed over. Unlike this patron saint of lost causes, not many works by this classical master survived the ravages of wars and fires over the past century and a half. What makes it even more valuable is its impeccable origin.
Guerrero, teacher of Juan Luna and Fabian Dela Rosa, two of the greats of the next generation, was a Renaissance man who cultivated and promoted the full range of the arts, from literature to musicals. He passed this passion on to his students, including his nephew Dr. It was owned by Alfredo Guerrero, the first owner of the painting. From Dr. Guerrero was appropriately passed the work on to Don Benito J. Legarda Jr., another Renaissance man himself – an eminent scholar and historian who wrote on economics and finance, and Filipino architecture and furnishings. He was also a lover of music and the performing arts. As the last of a generation of collectors who have had access to a wide range of the best Filipino art and antiques, his fine, cultured taste is undoubtedly evident in this fascinating piece.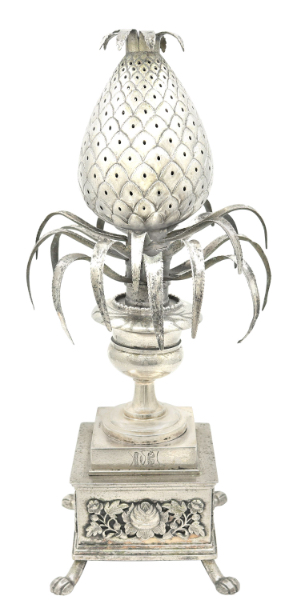 A "toothpick holder" (toothpick holder)
Lot 71
A "Palitera / Palillera" (toothpick holder) 2nd quarter of the 19th century. (1825-50), solid silver (80%), Pampanga, Bulacan
We love the Victorian sensibility in this elegant palitera. Antique Filipino silver is hard to come by, and a silver palitera even more so, with a short list of preserved pieces in the hands of collector owners. This nearly 200 year old fine specimen is known as "the Holy Grail" made of antique Filipino native silver and embodies the genteel and opulent lifestyle of yesteryear with the Victorian fondness for rituals in all areas of life, from food to entertainment. It was an art of living, even in the need of toothpicks after dinner, some in silver and gold and some in carefully carved wood that blossomed into beautiful bouquets of flowers. The palitera itself is exquisite, with a pineapple and tiered levels of foliage on an urn and a plinth with intricate floral perforation.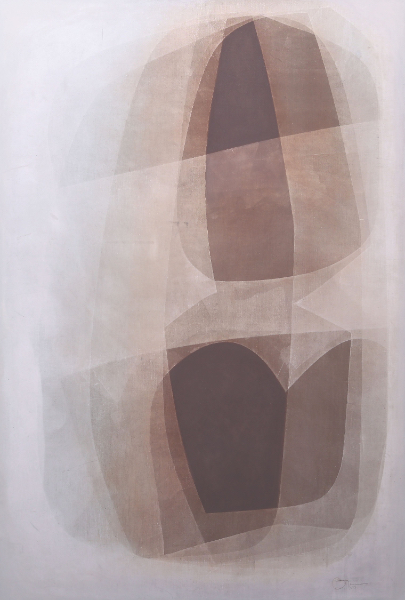 Romulo Olazo's "Diaphanous # 8"
Lot 127
Romulo Olazo, Diaphanous # 8, 1977, oil on canvas
Acquiring any of the Diaphanous series from this important Filipino modern master is a must for collectors. There is always this lightness and ephemeral transcendence, and this in particular conveys a sense of mystery. Nuanced layers of translucency and opacity are expertly manipulated to reveal and hide monochromatic patterns that recede and move, moving like a dance on the canvas – part illusion, part reality.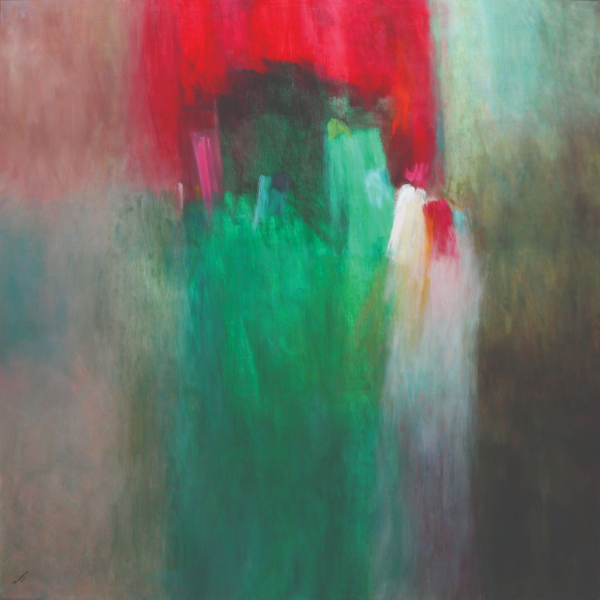 Florencio B. Concepcion's "Transcendental Reflection"
Lot 36
Florencio B. Concepcion, Transcendental Reflection, 1997, oil on canvas
Concepcion's abstract expressionist works show a mastery of colors and the merging of hues to create sweeping harmonies that only let your thoughts wander. It's open to interpretation, almost like a Rorschach picture that draws you in and goes deep into your psyche, revealing truths and emotions that you may not have noticed. This particular piece has rich colors with sophisticated strokes that will take you to a place of silent contemplation.
[This Monday, May 31, at 5PM, join ANCX, Leon Gallery and CES DRILON in a talk called "REPRO or REAL: How to Tell if an Artwork or Antique is Worth a Fortune, According to Experts." To join this event, click on this Zoom link on May 31, 2021 bit.ly/ANCXForumReproOrReal Passcode: ANCXFORUM
The León Gallery Spectacular Mid-Year Auction on June 5 is co-presented by ANCX.ph, the urban man's guide to culture and style, and the lifestyle website of the ABS-CBN News Channel. A preview will be held at León Gallery from May 29 to June 4, Saturday to Friday, from 9 AM to 7 PM. For additional information, email [email protected] or contact +632 8856 2781. To browse The Spectacular Mid-Year Auction catalog, visit www.leon-gallery.com.]